Charitable Organization Pool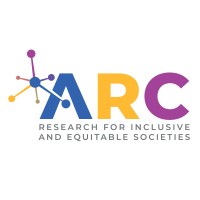 Charitable Organization Pool
DIRC21 is supporting eight small, charitable organizations whose mission aligns with DIRC21's mission: Leveraging Diversity & Inclusion Research to pinpoint root causes of inequities and to identify initiatives that will make society more inclusive and equitable.

Anyone can nominate a charitable organization using the online nomination form, up until the deadline of July 16, 2021 at 11:59pm EDT (GMT-5). On or around July 30, 2021, they will announce eight finalist organizations. Each finalist organization will enjoy the following benefits:
Opportunity to win a share of DIRC21 revenues for unrestricted use
Organization name, description and URL featured on the DIRC21 website
Opportunity to participate in a special session of DIRC21 with both prerecorded and live content
Opportunities to strengthen fundraising for the organization
Additional benefits from DIRC21 partners and sponsors TBD
Four winners, announced during DIRC21, will split the DIRC21 Charitable Organization Pool, which amounts to 10% of revenues (this includes total sponsorship revenues as well as ticket revenues net of fees and commissions).
If your organization is selected, you will be asked to prerecord a brief 2-min video describing your organization, and you must be able to join a live Q&A session lasting 30-45 minutes to be scheduled on Nov 17-19, exact date and time TBD.